EDIFY LEARNING FORUM AFRICA
Edify Learning Forum Africa (ELFA) is a training management firm that specializes in designing and managing organizational learning processes. We present a solution to organizations that choose to outsource specific tasks or those that require management and coordination of the entire training function.
Team up with management to perform a rigorous analysis of the market and related service lines, operational activities and techniques.
Identification and selection of key performance indicators and link these with key personnel competencies / performance review measures.
We incorporate and adhere to reporting structures to ensure seamless operations with internal teams.
Develop annual training objectives in line with identified performance gaps and strategic goals.
Audit of Training Activities
Customized Training Management
Collaborative leadership learning forums
ATECA 2021 is the ideal forum to engage in interactive plenaries, workshops, and dialogue with some of the leaders in the training and development industry.
ATECA 2022 Keynote Speakers
We have a broad range of customers which includes, Corporate, Small and Medium Sized Enterprises, State Institutions and Organs, Civil Society Organisations, Training Institutions, Philanthropies and Grant-making Organisations.
Why Elfa-based Corporate Training?
Elfa processes represent an innovative approach to achieve real, measurable behaviour change. The approach is a unique blend of learning outcomes, combined with varied interactive methods. The programs are project based and adapted to the individual participant's needs.
Repetition: the Key to Successful Training.
Our core belief is that to adopt a new behaviour you need to practice that specific behaviour, and repeat it multiple times. Assessments, competition and engagement with realistic content drives repetition in all Elfa training solutions.
become a part of ateca 2022
Book your free virtual seat.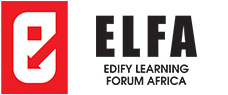 February 17, 2022 @ 8:00 am - November 28, 2022 @ 5:00 pm
The structure of the CPD programmes is simple and flexible, and it provides a variety of pathways for professionals to progress in their job and to navigate the complexity of the world of learning.
November 25 @ 2:00 pm - 3:30 pm
The Annual Training Evaluation (ATECA) Conference series, is poised to be a premier collaborative leadership forum linking experts in human resource development (HRD),  Capacity Development (CD) as well as practitioners, innovators, and investors in the training, learning and development (L&D) industry in Africa. 
We have a Team of dedicated professionals who are industry leaders in:
Increase leadership and management self-confidence and self-esteem to make more leadership informed decisions;
Enhance acquisition and transfer of skills and knowledge at the same time promoting professional
career paths and growth, job satisfaction and role development;
Develop internal visibility to any underlying employee or departmental issues; and
Develop and enhance a healthy competitive nature to ensure success by allowing employees to become problem solvers.