Continuing Professional Development (CPD) 2022
The structure of the CPD programmes is simple and flexible, and it provides a variety of pathways for
professionals to progress in their job and to navigate the complexity of the world of learning.
Assessment is based on agreed learning outcomes which are pre-defined; learners are required to
demonstrate understanding of the essential knowledge, attitudes, and skills prior to embarking on their
individual project work.
1. Certified Professional in Training Management (CPTM)
2. Certified Learning & Development Manager ( CLDM ) 
3. Certified Human Capital Strategist (CHCS) — The programme is designed for those in positions
4. International Diploma in Training Management
This qualification provides a professional foundation for experienced L&D professionals who have or are
seeking, a more influential position within the training profession. The programme seeks to provide an
in-depth understanding of a range of concepts relating to the role of learning and development within
organizations and also to develop skills that contribute to the success of the role.
The programme will enhance professional credibility and increase competence and confidence. It will
provide a depth of knowledge and expertise to enable proactive contribution and support which adds
value to the organization or customer. Participants will develop specialist skills that strengthen impact at
all levels, enabling specialists to ensure aligned, integrated, effective, and sustained learning and
development interventions. It should also enable individuals to develop their specialist careers.
Key Learning Outcomes: (at the end of this programme, a learner should be able to)
● Devise training & development policies and implementation plans to meet the
needs of the organization;
● Manage the successful implementation of training & development plans and
programmes;
● Develop best practices in training & development commensurate with the
organization's needs;
● Manage the effective use of resources;
● Employ advanced facilitation skills.
Who should attend:
All those responsible for learning, training, and staff development.
Human resource and development
managers
Training managers, supervisors and
officers
Training coordinators / Liaisons
Agency training evaluators
Instructional designers
Training & development facilitators
Capacity development coordinators
Talent & Performance Strategists
Training committee members
Training coordinators
Learning and Development practitioners
Learning Methods:
The CPDs are highly participatory programmes. Learners have the opportunity to develop their
knowledge as well as practice their skills. The learning methods incorporate experiential learning,
accelerated learning techniques and modeling of skills, along with opportunities to receive valuable
feedback from experienced mentors who are currently practicing in different organizations'. The
programme builds on the knowledge gained through the use of self-learning workbooks. Learners will
also, maintain a personal reflective learning journal throughout the programme.
Criteria for the award:
The programme director must be able to verify that:
1. The candidate has completed the programme;
2. The candidate has maintained their personal learning journal that has been assessed as
satisfactory by the lead trainer and mentor;
3. The candidate has demonstrated a satisfactory understanding and skill level in relation to the
key programme content/learning outcomes
4. The candidate has presented their work through 'guided conversation' around a relevant work-based topic to demonstrate understanding and competence.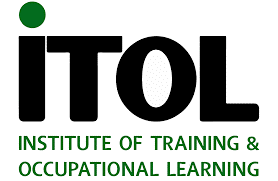 Our programmes are accredited by the Institute of Training and Occupational Learning (ITOL),
a professional body for Trainers and Learning & Development Professionals based in the UK.
Here's where CPD will be, when!
| Location | Dates |
| --- | --- |
| Livingstone — Zambia | February 2022 |
| Nairobi — Kenya | March 2022 |
| Dar es Salaam — Tanzania | May 2022 |
| Entebbe — Uganda | July 2022 |
| Addis Ababa — Ethiopia | August 2022 |
| Lagos — Nigeria | September 2022 |
| Durban — South Africa | November 2022 |