International Diploma in Training Management (IDTM)
This qualification provides a professional foundation for experienced L&D professionals who have or are
seeking, a more influential position within the training profession. The programme seeks to provide an
in-depth understanding of a range of concepts relating to the role of learning and development within
organizations and also to develop skills that contribute to the success of the role.
The programme will enhance professional credibility and increase competence and confidence. It will
provide a depth of knowledge and expertise to enable proactive contribution and support which adds
value to the organization or customer. Participants will develop specialist skills that strengthen impact at
all levels, enabling specialists to ensure aligned, integrated, effective, and sustained learning and
development interventions. It should also enable individuals to develop their specialist careers.
Key Learning Outcomes: (at the end of this programme, a learner should be able to)
● Devise training & development policies and implementation plans to meet the
needs of the organization;
● Manage the successful implementation of training & development plans and
programmes;
● Develop best practices in training & development commensurate with the
organization's needs;
● Manage the effective use of resources;
● Employ advanced facilitation skills.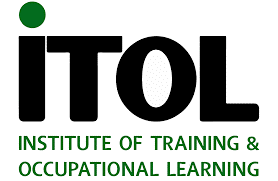 Our programmes are accredited by the Institute of Training and Occupational Learning (ITOL),
a professional body for Trainers and Learning & Development Professionals based in the UK.
Here's where IDTM will be, when!
| Programmes | Dates | Locations |
| --- | --- | --- |
| International Diploma in Training Management (IDTM) | 7th-11th August 2023 | Lusaka Zambia / Dar es Salaam Tanzania |